NOVEMBER 2ND, 2012: OFFICIAL BRAND LAUNCH FOR ROAM HAWAI'I @ HUMAN IMAGINATION, DOWNTOWN HONOLULU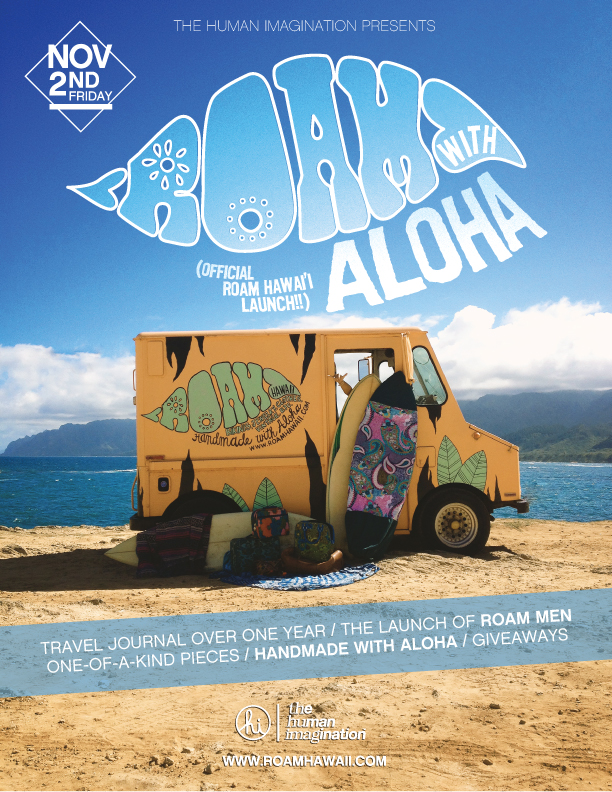 Roam Hawai'i is a mobile marketplace and designer collective here on O'ahu. The girls at Roam Hawai'i are taking our whip to the streets of Downtown Honolulu to show our newest threads on First Friday in Chinatown! We've been around for 2 years, but we're excited to make this party our official 'Brand Launch'.
We will be launching our new men's line of tees, tanks, and accessories (which even include surfboard bags), along with brand new handmade, one-of-a-kind women's pieces!
An exhibition of photos from our latest travels around the world will be on display, as well as a lifestyle video projected onto the wall just so you can get an idea of what we're all about!
Follow us on Instagram to learn how to win giveaways that night: @ROAMHAWAII
Human Imagination
Nu'uanu & Pauahi
6pm – 11pm
All Ages
COME HANG WITH US!