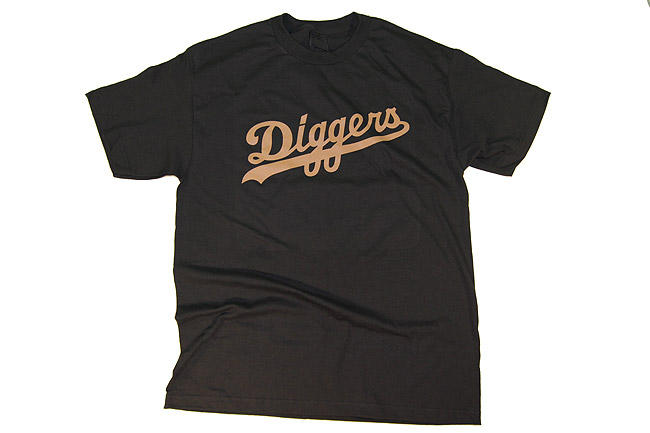 "We love records, wax, vinyl, the dusty!
In honor of Record Store Day on April 16th, 2011 we are releasing this shirt dedicated to all the Diggers that excavate the dollar bins, garage sales, flea markets, & record stores looking for that black gold.
Record Store Day, This is the one day that all of the independently owned record stores come together with artists to celebrate the art of music. Special vinyl and CD releases and various promotional products are made exclusively for the day and hundreds of artists in the United States and in various countries across the globe make special appearances and performances.
The Black shirt with Coffee Brown print in the front and back. Also come with a 45 adapter key chain that you can actually use for 7″ records.
To all who are Digging deeper for that soul. I know you got it. Peace." – Via Lightsleepers