Hawaii's based GRP HOME CO. has gotten together to raise money for our friends and family in Japan. The ALOHA FOR JAPAN Tshirt will be available at these local retailers in Hawaii and is set to release on Monday March 14 2011. The retail price for this Tshirt will be 20.00 and all profits will be donated towards the relief efforts in Japan. Available in Mens Sizes.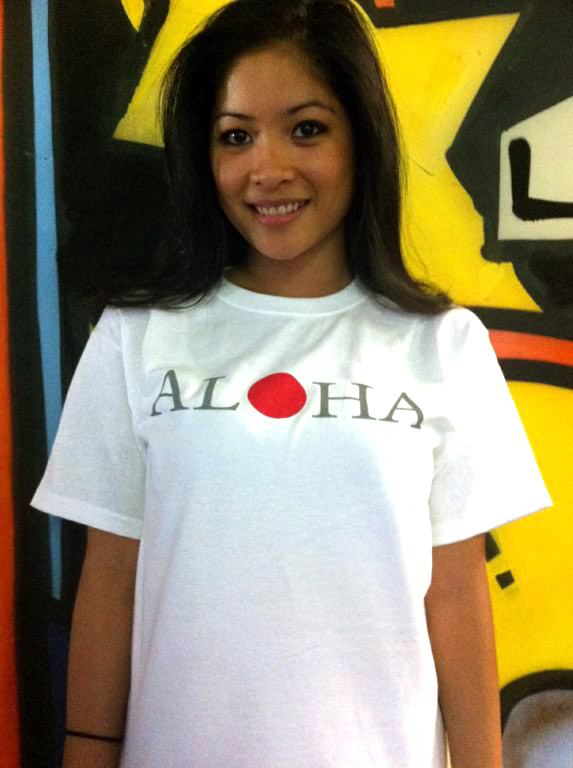 Available at the following locations
BUTI-GROOVE HAWAII
500 Piikoi Street
Honolulu, HI 96814
808-589-2884
FITTED HAWAII
1438 Kona St. #B
Honolulu, HI 96814
808-942-3100
IN4MATION WARD WAREHOUSE
1050 Ala Moana Blvd.
Honolulu, HI 968`4
808-597-1447
BAREFOOT LEAGUE
880 Kapahulu Ave.
Honolulu, HI 96816
808-734-0200
Lets help our friends and family in Asia in this great time of need.