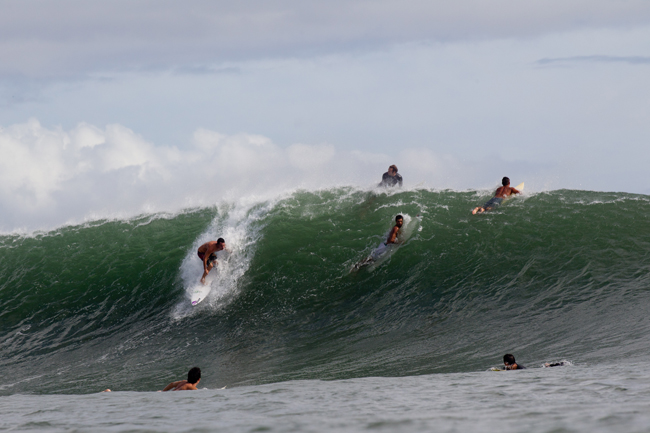 Above: Sean Moody about to hit the Bowl at Ala Moana Bowls. Photo: Jim Russi
At a last minute scramble In4mation got invited to compete in the Surfer Magazine's Oakley Surf Shop Challenge held today, July 8th at Ala Moana Bowls. With a swell here and another one on its way there will be enough waves to declare Hawaii's champion that will be competing with other shops across America where the finals will be held at Huntington Beach pier this September for the 2011 National Championship. For more info go here!
Team In4mation
Kekoa Bacalso
Sean Moody
Kylen Yamakawa
Zen Yoshifuku
Jun Jo (Team Captain)
Good luck in4mants!