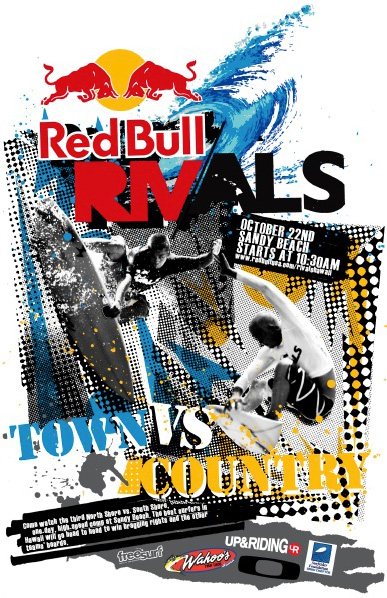 Red Bull Rivals is a one day surf event pitting Oahu's legendary shores, North Shore and South Shore, against each other.
Ten surfers for each team will be chosen by online voting at svy.mk/rivalshawaii and each team must have at least one girl and two groms (age 17 or under). A "ringer" will be allowed to be a part of each team and does not have to be disclosed until day of competition; the "ringer" can be any surfer from anywhere in the world. The North Shore's team captain will be notable pipeline master and free surfer Jamie O'Brien, and the South Shore's team captain will be international surf legend Jun Jo.
Be there Oct 22nd Sandy Beach to cheer on your side and dont forget….
Vote on who you want to represent the South and North shore teams!