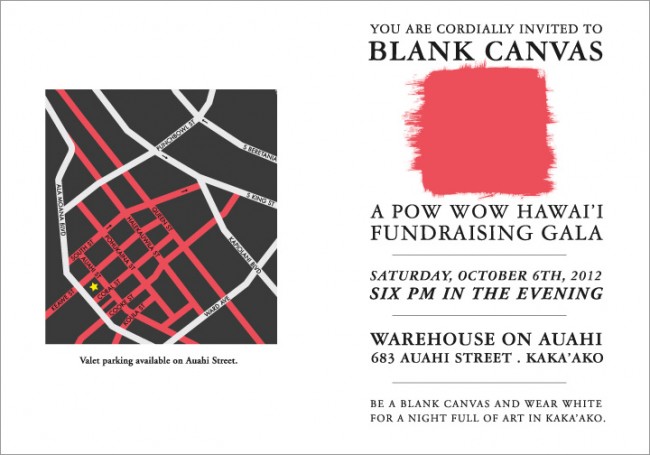 Our most visible projects are the murals that we have painted in Kaka'ako at our annual gathering of artists from all over the world. What you might not have heard is how we have inspired kids from all walks of life, which has resulted in our outreach educational programs created in partnership with 808 Urban. Artists involved in POW WOW have taken the time and money to go into the different schools to advocate their art form and teach the kids who have no outlet for their creativity. The first series of classes was a huge success with kids learning skills, working with different materials and how to work in a group to create something they can be proud of. With a lot of the budget cuts in our public school system, art programs have unfortunately suffered and kids are not getting exposure to any kind of art. These kids can relate to the urban style art that POW WOW represents. Every one of these kids eagerly signed up for the program and attended the classes on their own time. Several of them have continued to go every day to the center just to do art even after the series ended.
All this takes money, however, so we are holding a fundraising gala to support POW WOW 2013 and all that it plans to do. Any support would be greatly appreciated.
Whether you like street art or the classics, PASSION is what drives art and we need to foster that in our kids.
If you would like to attend the gala, please contact info@powwowhawaii.com or Click here reserve a seat!!!