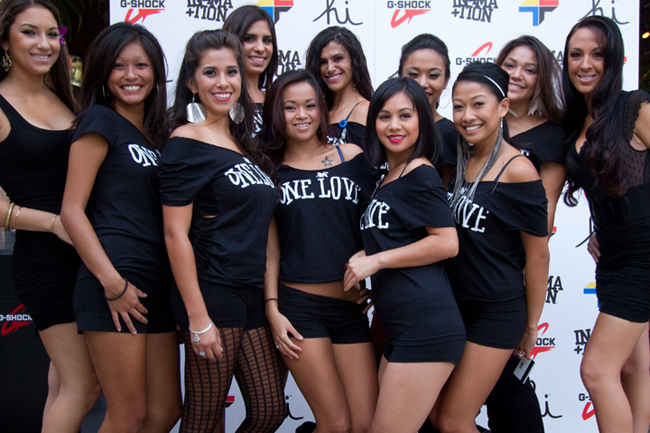 On June 8th  Ooklah the Moc played at a private party for over 300 at the Mai Tai Bar located on the roof top of Ala Moana Shopping Center in Honolulu, Hawaii in celebration of In4mation's 5th collaborative watch with G-shock. The party was filled with close friends of the In4mation Crew along with local celebrities, media and professional athletes. The night was packed with pupu's and a bottom less open bar with the soothing sounds of Deadly Dragon Sound NYC and a set by the world famous Mighty crown that kept the dance floor occupied after 10pm where it was open to the public to enjoy. Good times for great memories to kick off Summer 2011 in Hawai'i Nei.
Photos: Brooklyn Dombrowski, Brady Oshiro, and Kristen Oshiro
Video: Philip Lemoine
Big ups to Reggae/Dancehall legends, Johnny Osbourne and Screechy Dan for the shouts! Big up Selecta JD Deadly Dragon Sound NYC ! Big up Ooklah The Moc! Big Up Nine Rulaz Sami of Mighty Crown! Big up G-Shock! Big up security, staff and the ladies of Mai Tai. Big up everyone and yo'self!