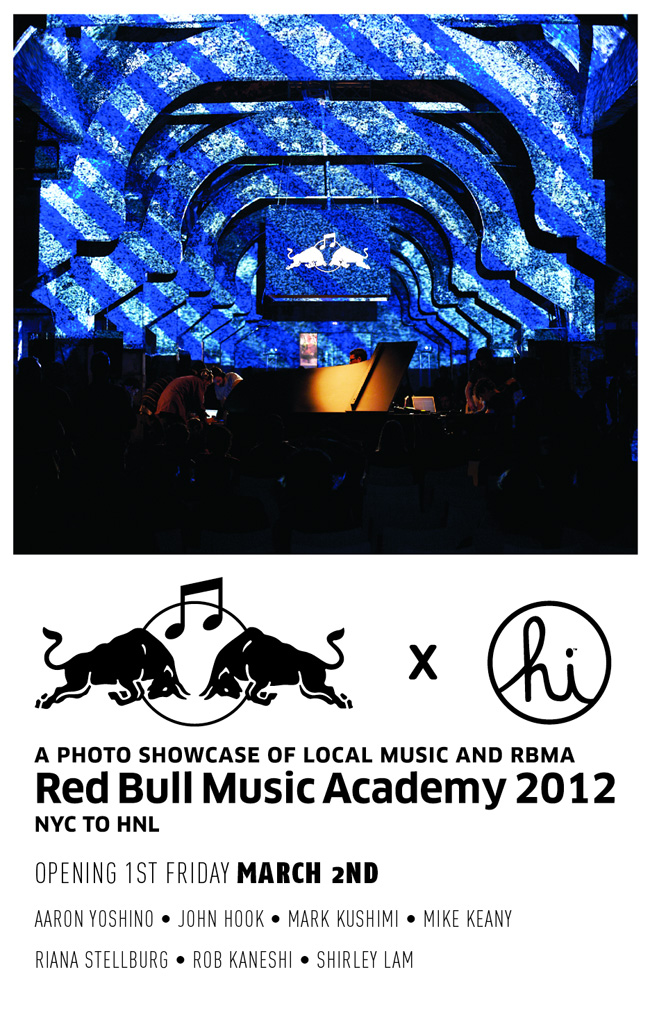 A photo showcase of local music and Red Bull Music Academy. Please join us this First Friday in the Historic Arts District of Chinatown at The Human Imagination for a showcase of photography from Aaron Yoshino, John Hook, Mark Kushimi, Mike Keany, Riana Stellburg, Rob Kaneshi, and Shirley Lam. Check out their photography of the local talent that inhabits these islands and meet a special guest speaker from Red Bull Music Academy.  More info found at the bottom of the page.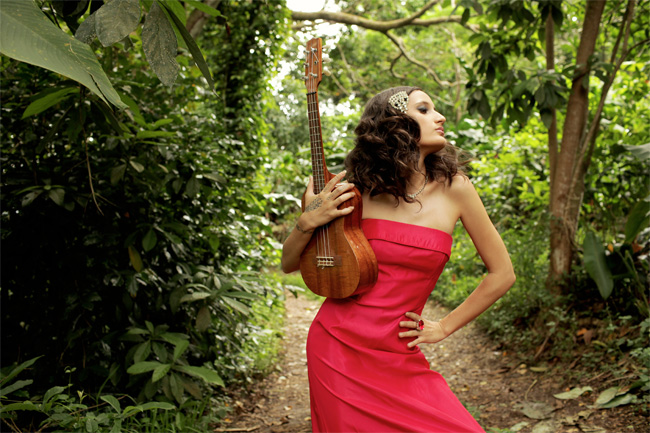 PHOTO: AARON YOSHINO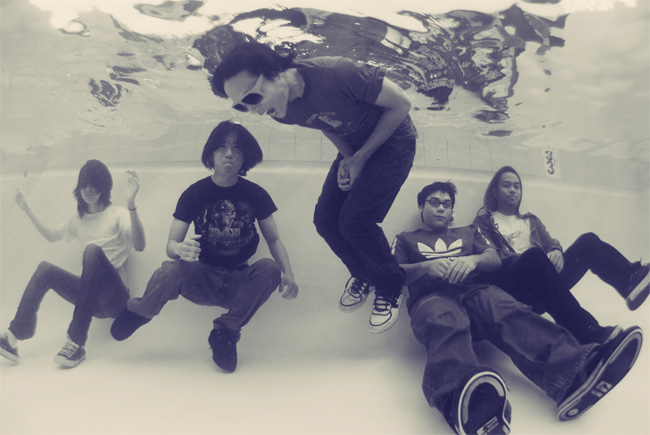 PHOTO: JOHN HOOK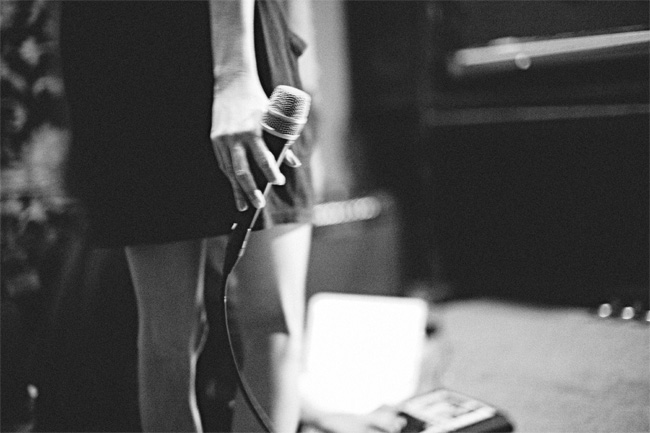 PHOTO: MARK KUSHIMI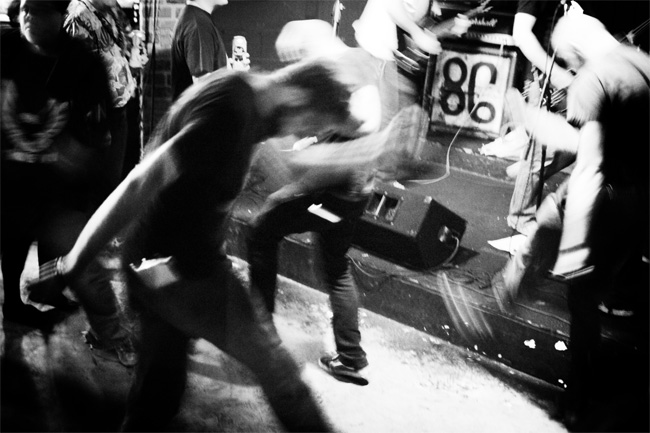 PHOTO: MIKE KEANY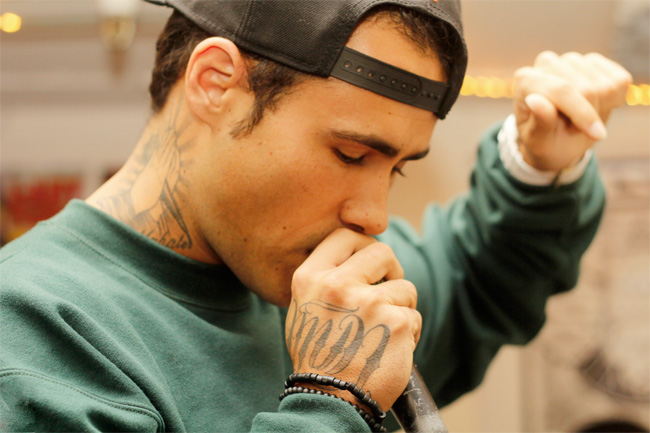 PHOTO: RIANA STELLBURG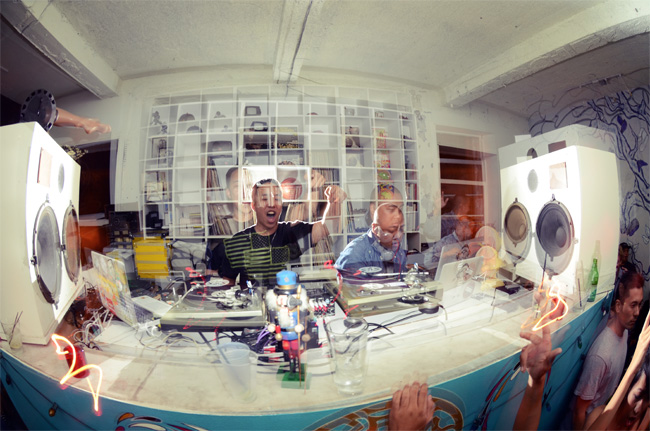 PHOTO: ROB KANESHI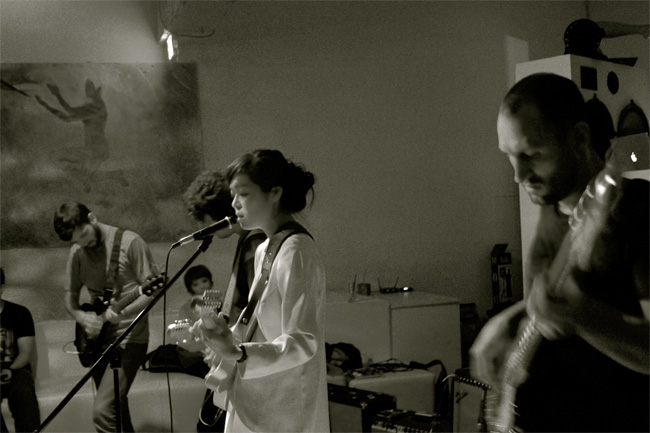 PHOTO: SHIRLEY LAM
HUMAN IMAGINATION TO HOST RED BULL MUSIC ACADEMY PHOTO EXHIBIT
RBMA kicks off local Application Phase in Downtown Honolulu
WHAT: This year the Red Bull Music Academy 2012 will be held in New York. From Harlem's vibrant jazz scene of the 1920s to the legendary block parties in the Bronx that spawned a global movement now as hip hop, from legendary night clubs like Studio 54 and Paradise Garage to Williamsburg's recent indie rock explosion, from funk and disco to (post-)punk, house and hip hop – New York's been the birthplace and cultural epicenter of some of today's most crucial musical movement. are extremely excited to take the Academy to this absolutely unique city for five weeks' worthof workshops, concerts, club nights, and all-round musical extravaganzas. Application phase is open February 2nd 2012 through April 2nd 2012 for all musicians, DJ's, vocalists and instrumentalists. The Red Bull Music Academy will take place September 30th through October 12th (Term 1) and October 21st through November 2nd (Term 2).
Red Bull Music Academy will be kicking off the Application Phase in Hawaii with a special showcase at The Human Imagination store and art space with a photo gallery of local musicians and Red Bull Music Academy graduates for the month of March. To kick off First Friday there will be an invite only informative session with Hawaii's music elite and then the space will then be open for public viewing after that for the duration of the month. The following day Red Bull Music Academy will be presenting the Lei Over at Fresh Café starting at 4pm.
WHEN: Friday, March 2, 2012 6:30p
WHERE: The Human Imagination | 1154 Nuuanu Ave., | Honolulu, HI 96817
DIGITAL: @redbullALOHA @in4mants / #RBMA2012 / www.redbullmusicacademy.com / www.in4mants.com
CONTACT:
For media requests or passes please contact:
Robert Mora – robert.mora@us.redbull.com – 808.233.9639
Ara Laylo – ara@redbullmusicacademy.com – 808.351.9812