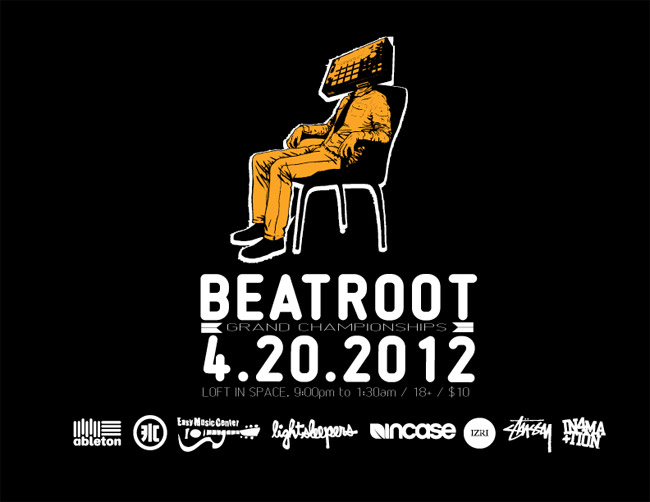 To round off the producers profile we decided to do a History/Origin of BEATROOT by Kavet the catalyst. The flick breaks down beat history with KTC and how that birthed BR. We hope that this brings added interest to Beatroot and helps futher the movement in Hawaii. Big ups to Hypoetical he really out did himself on this production and look for more dope films from this cat. Don't Sleep. Beatroot Grand Championships 2012, April 20th, Loft in Space!
Lightsleepers/Beatroot founder Kavet the Catalyst speaks about the history of Hawaiiʻs long standing beat battle and his own experience as a beatmaker/producer.
Featuring special guest: Sentric.
Beatroot Grand Championships 2012
Friday, April 20 @ Loft in Space
9:00PM to 1:30AM HST
lightsleepers.net
twitter.com/lightsleepers
facebook.com/lightsleepers
Credits:
Kavet the Catalyst – Mastermind
hypoetical – Cinematography, Editing, Motion Graphics & Visual Design
hypoetical.net
twitter.com/hypoetical
All beats by Kavet the Catalyst.
Don't sleep.