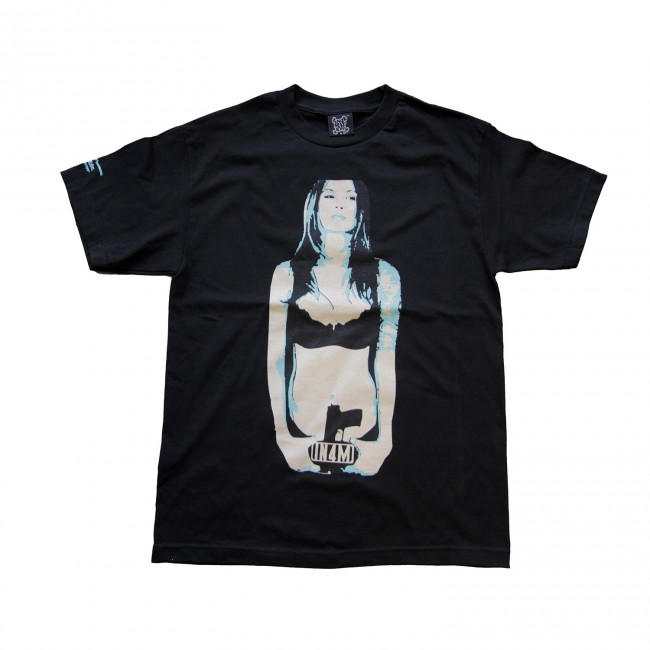 In celebration of hitting their 10-year milestone, In4mation is proud to announce the release a very special, limited-edition collection . Composed of collaborations with Vans, Stussy, Skullcandy and Gshock, as well as a handpicked re-release of some of the brand's most iconic designs, the anniversary collection speaks to In4mation's past, as well as its future.
"When we opened up the shop 10 years ago, I could have never imagined we'd be where we are today," said Ryan Arakaki, one of the founders of In4mation. "It's been an amazing decade that literally flew by. It's been really fun to go back and look through some of the original designs that put us on the map and hand-pick which ones to re-release."
The first design in the anniversary collection to drop will be the "Shorty" tee. According to In4mation's art director, Keith Kanagusuku, when it came to picking which design to re-release first, the "Shorty" tee was at the top of everyone's list.
"This was one of the first designs that really took off. It's one of our classics and I think people are gonna be psyched to be able to see it again," said Kanagusuku.
In the decade since their inception, In4mation has been focused on remaining true to the company's roots in both skate and surfing culture. Between battling deadlines and linesheets, the brand's founders still make a point to meet up at the skatepark and lineup.
"We've always prided ourselves on being a part of the community that reps our clothes," added Kanagusuku. "Even though we're usually buried in designs and marketing, making the time to connect with the culture is really important to us. I think it really keeps us original and on point."
The collection will begin dropping online at shop.in4mants.com and at In4mation's two storefront locations on Oahu beginning on Wed. August 29th.