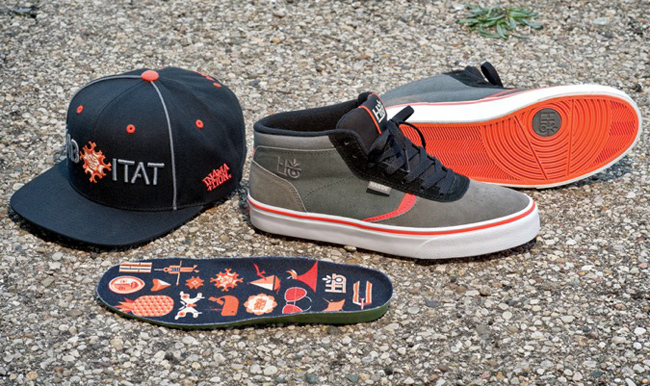 Habitat has teamed up with the Hawaii based brand In4mation to produce this collabrative package.
Vision
The art for this project is inspired by vintage airline posters & Hawaiian travel advertisments. The charcoal, burnt red, and orange color throughout the offering symbolize fire, pumice, and lava.
Creation
The In4mation Collab consists of the Lark Mid colorway, a snapback hat, a premium T-Shirt, and deck.